Our Fleet
Chariot Limousine is a premier luxury transportation service that offers a diverse fleet of vehicles to cater to various needs and occasions.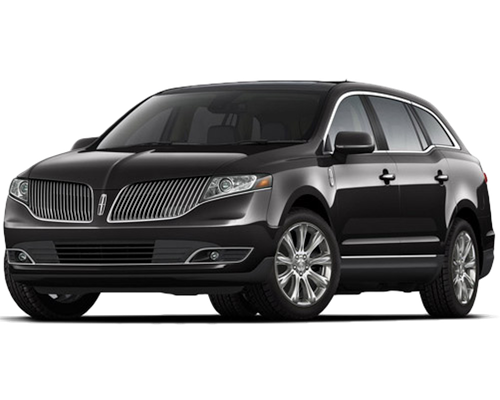 Details
The MKT Sedan is a luxury sedan produced by Lincoln, a division of Ford Motor Company. It offers a combination of style, comfort, and advanced features to provide a premium driving experience. The sedan showcases a sleek and elegant design, featuring refined lines and a distinctive front grille that reflects Lincoln's signature styling.
Details
The Lincoln Navigator L is a luxury full-size SUV produced by the American automaker Lincoln, a division of Ford Motor Company. As the "L" in its name suggests, it is the extended-wheelbase version of the standard Lincoln Navigator. The Navigator L offers a more spacious interior and increased cargo capacity compared to its non-L counterpart.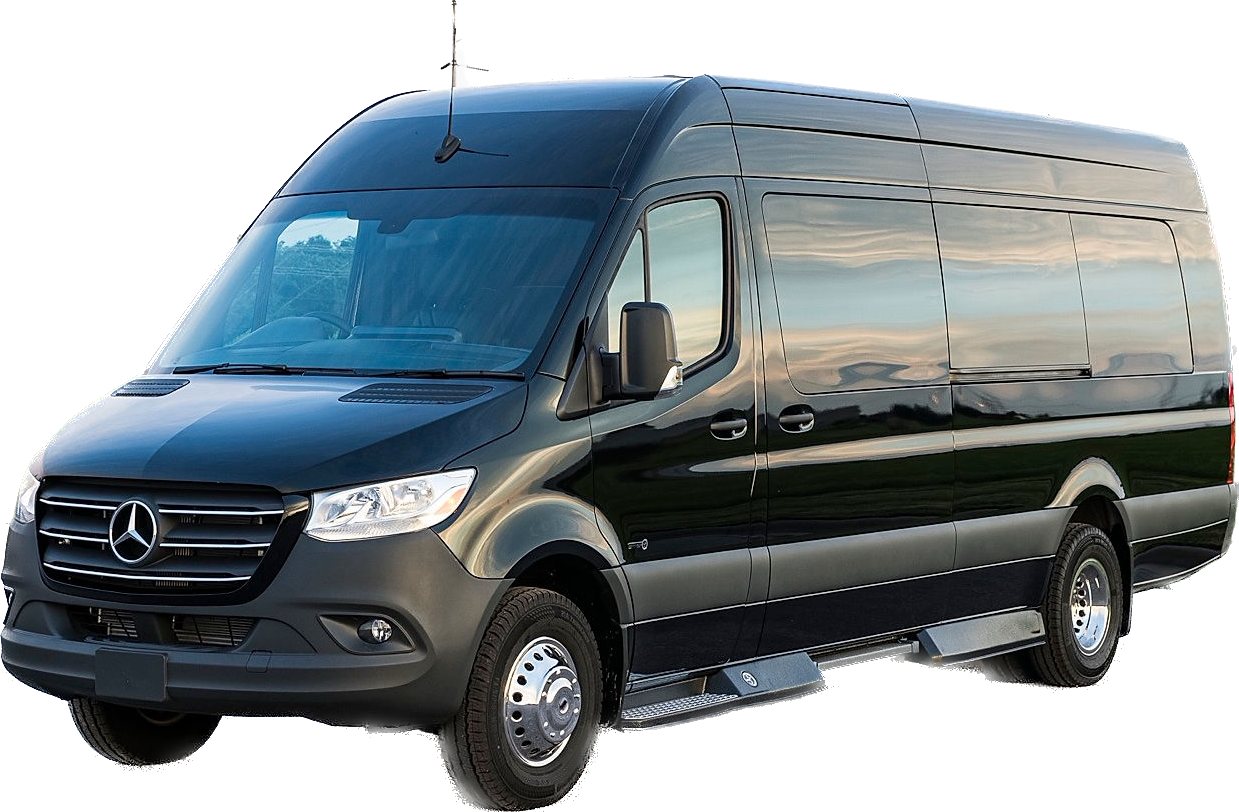 Details
The Mercedes Sprinter passenger van is a versatile and spacious vehicle designed to transport people comfortably and efficiently. It offers seating for up to 12 passengers, making it an excellent choice for shuttle services, group outings, or large families. The Sprinter's interior is designed with passenger comfort in mind, featuring ample headroom, legroom, and wide doors for easy entry and exit. The van is equipped with comfortable seating, air conditioning, and a range of optional features such as entertainment systems and USB charging ports to ensure a pleasant journey for all occupants. The Sprinter also boasts a robust and reliable engine, providing smooth acceleration and confident highway cruising. With its reputation for durability and safety, the Mercedes Sprinter passenger van is a popular choice for those seeking a spacious and dependable mode of transportation for their passengers.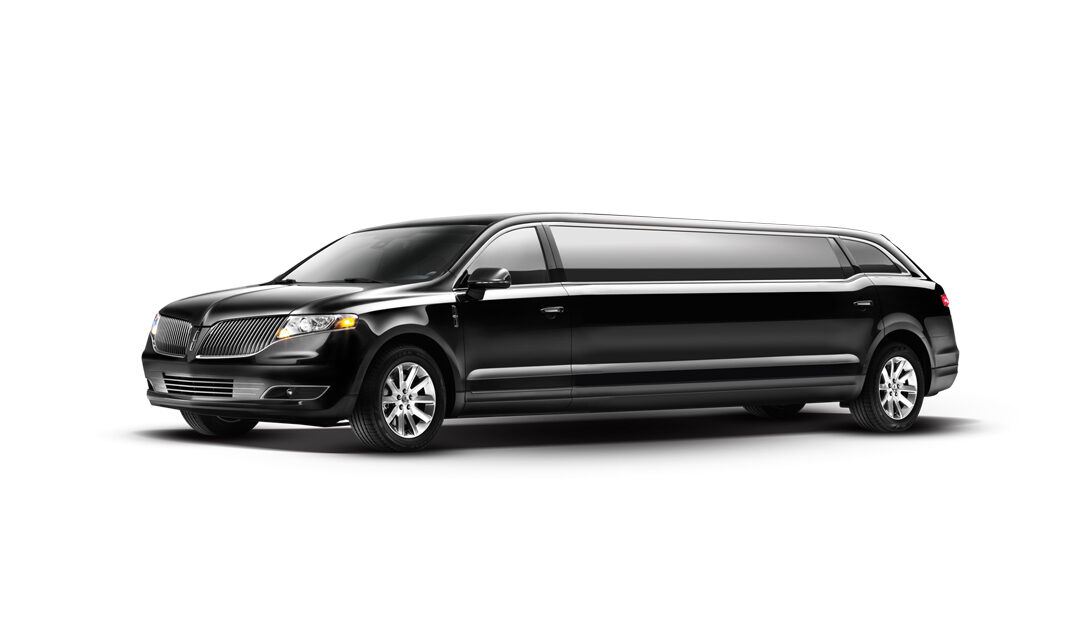 Details
The MKT-Stretch Limo is a luxurious and stylish limousine based on the Lincoln MKT platform. It is an elongated version of the MKT, providing an opulent and spacious interior that can comfortably accommodate a large number of passengers. The MKT-Stretch Limo is often chosen for special events, corporate functions, and VIP transportation, offering an elegant and sophisticated mode of travel. Inside, the limousine boasts plush leather seating, mood lighting, and state-of-the-art entertainment systems to enhance the passenger experience. It also features amenities such as a mini bar, privacy partitions, and a chauffeur-driven service for added convenience and exclusivity. With its sleek design, advanced technology, and attention to detail, the MKT-Stretch Limo provides a luxurious and memorable transportation experience for those looking to make a grand entrance or travel in style and comfort.
At Chariot Limousine, we take pride in our impressive fleet of vehicles that exude elegance and luxury. Our meticulously maintained fleet includes a wide range of options to suit any occasion or preference. From sleek sedans and spacious SUVs to stretch limousines and party buses, each vehicle is equipped with modern amenities and features to enhance your comfort and enjoyment. Whether you're attending a wedding, corporate event, or simply need airport transportation, our diverse fleet ensures that we have the perfect vehicle to meet your needs. Our professional chauffeurs are well-trained and knowledgeable, providing a safe and exceptional experience from the moment you step into one of our luxurious vehicles.
– Airport transportation
– Corporate transportation
– Special event transportation
– Hourly charters
– Point-to-point transfers
– Sea Cruise Port
Chariot Limousine offers exceptional airport pickup services designed to provide a seamless and comfortable experience for our clients. When you book our airport pickup service, our professional chauffeurs will monitor your flight status to ensure they are there on time, regardless of any delays or schedule changes. Upon your arrival, our chauffeur will greet you at the designated meeting point, assist with your luggage, and escort you to your waiting luxury vehicle. Our vehicles are equipped with spacious interiors, plush seating, and modern amenities to make your journey from the airport a relaxing and enjoyable one. Whether you're a frequent traveler or visiting a new city, Chariot Limousine airport pickup service guarantees a stress-free start to your trip.
Chariot Limousine offers exceptional corporate venue services, providing a sophisticated and reliable transportation solution for your corporate events. Our professional chauffeurs and luxurious vehicles are well-suited to cater to the needs of corporate clients, ensuring a comfortable and efficient transportation experience. Whether you are organizing a conference, business meeting, or team-building event, our fleet of elegant sedans, SUVs, and limousines can accommodate groups of various sizes. We prioritize punctuality and professionalism, allowing your guests or executives to arrive at the corporate venue in style and on time. With Chariot Limousine, you can trust that your corporate transportation needs will be handled with the utmost care and attention to detail.
Chariot Limousine specializes in providing reliable and convenient point-to-point transfer services. Whether you need transportation from your hotel to a business meeting, or from the airport to a specific destination, our professional chauffeurs and luxurious vehicles are at your service. We understand the importance of punctuality, so you can trust us to pick you up and drop you off at your desired location with efficiency and timeliness. Our fleet of well-maintained sedans, SUVs, and limousines ensures a comfortable and stylish journey, while our experienced chauffeurs navigate the best routes to ensure a smooth and hassle-free transfer. Sit back, relax, and enjoy a luxurious point-to-point transfer experience with Chariot Limousine.
Chariot Limousine offers flexible and convenient hourly charter services, allowing you to have a dedicated luxury vehicle and chauffeur at your disposal for a specified duration. Whether you need transportation for a special event, a city tour, or a business engagement, our hourly charters provide you with the freedom and flexibility to customize your itinerary according to your needs. Our fleet of luxurious vehicles, including sedans, SUVs, and limousines, ensures a comfortable and stylish journey, while our professional chauffeurs provide exceptional service and local knowledge. With Chariot Limousine hourly charters, you can enjoy a personalized and convenient transportation experience tailored to your schedule and preferences.
Want to Know More About our Fleet?
We're  a reputable luxury transportation company known for providing exceptional services. With a focus on elegance, comfort, and professionalism, we offer a diverse fleet of well-maintained vehicles, including sedans, SUVs, stretch limousines, and party buses. Chariot Limousine is dedicated to ensuring a premium and memorable transportation experience for our clients.
Location
1198 SW Fourth St
Boca Raton FL 33486
Hours
Mon: 7am – 11pm
Tue: 7am – 11pm
Wed: 7am – 11pm
Thur: 7am – 11pm
Fri: 7am – 11pm
Sat: 7am – 11pm
Sun: 7am – 11pm